Facilitiesのご案内
The interior furnishing has been carefully selected one by one hoping to provide a relaxing time.
Accommodation floor
The size of the room is 42m2.
The kitchen and bathroom are located downstairs 4steps from the living room.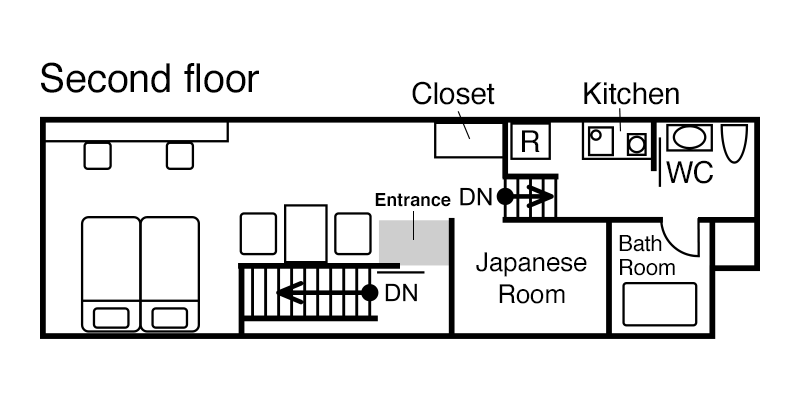 Warmth of wood
Interior decorated with the breathing nature warmth of wood.
We used natural wood such as Kitayama cedar / Hinoki cypress, Kitayama log etc from Kyoto Prefecture.
Lightly painted to remark the beautiful grain of wood.
Experience a space filled with warmth of nature.
Selected for the supporting facility for the town of wood development promotion program in 2016.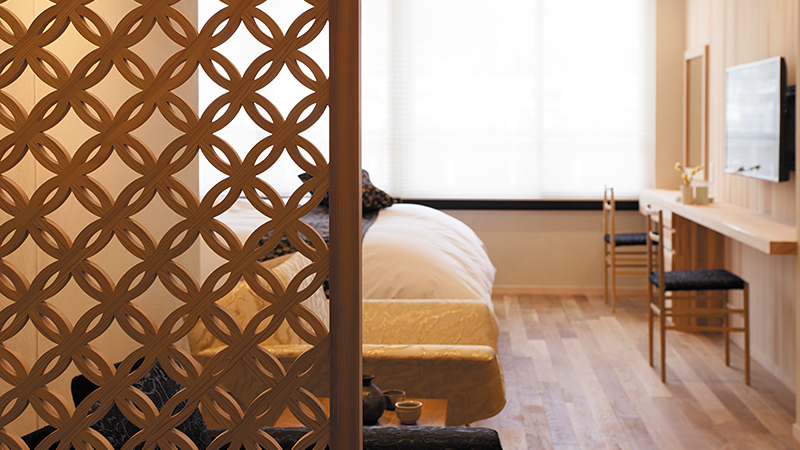 Interior
Every season, we renew the chairs of craftsmen group MINERVA with top class furniture manufacturing technology.
Enjoy the encounter with the works made piece by piece by the hands of craftsmen.
"Tonelico", the world's lightest wooden chair which uses Nishijin-ori for the seat surface has delicate yet robust from as its distinctive characteristic.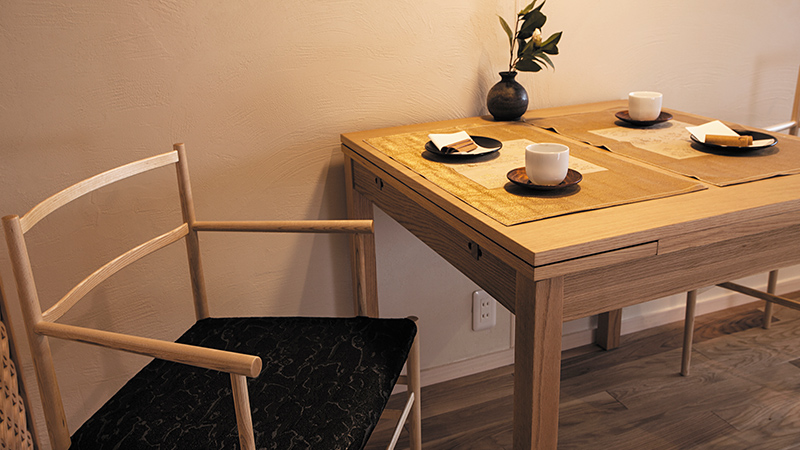 Bedding
Selected Made in Japan well suited for the local climate. Kyoto's premium bedding brand ・ IWATA's keeps pursuing the highest quality sleep, and their tailor made bedding will support your quality sleep during your stay.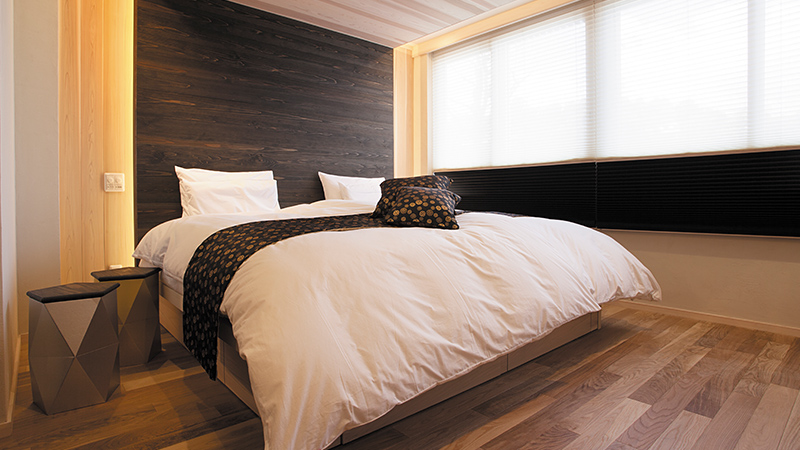 Japanese style room
The blue wallpaper is Japanese paper made with traditional Japanese dyeing and rubbing techniques Flying plovers on vivid blue specially designed for our lodging adds color to the space of relaxation.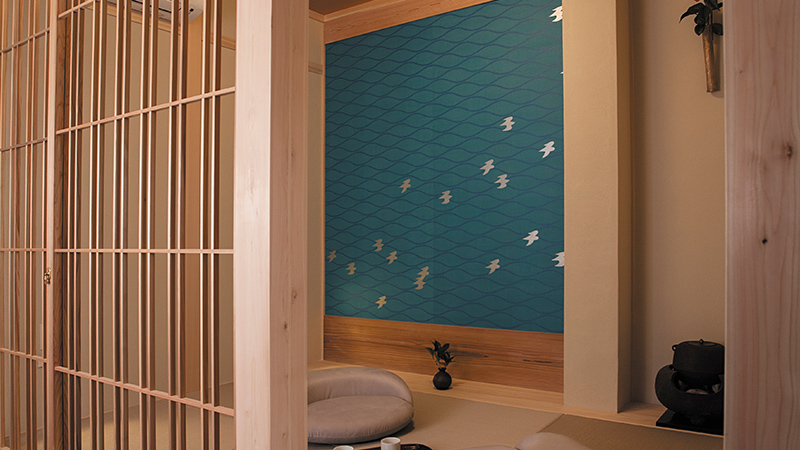 Equipment & Furniture
Air conditioner
Automated bidet toilet
4K TV
Safety box
Free Wi-Fi
Freezer & Refrigerator
IH stove
Microwave
Electric kettle
Cookware (frying pans, pots, knives etc.)
Tableware (cups, mugs, dishes etc.)
Steamer for clothes
Hairdryer
Swabs / cotton
Sewing kit
Pajamas
Shampoo / Conditioner
Body soap
Shower cap
Bath towels / face towels
Slippers
Tooth brush set
Comb/hair brushes
Razor & shaving foam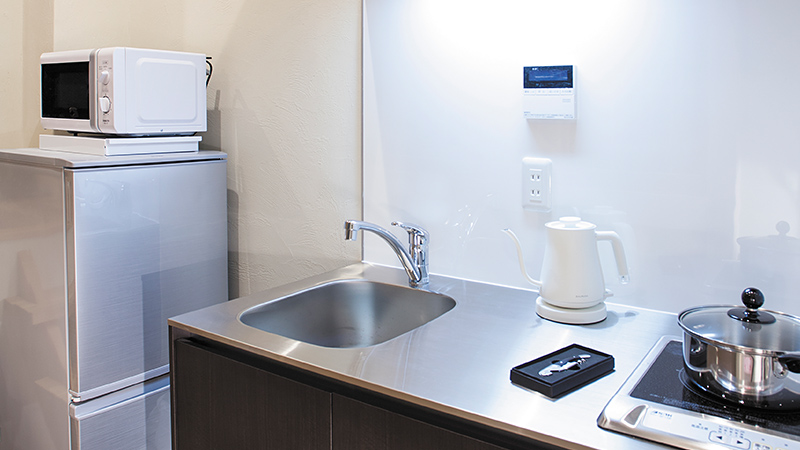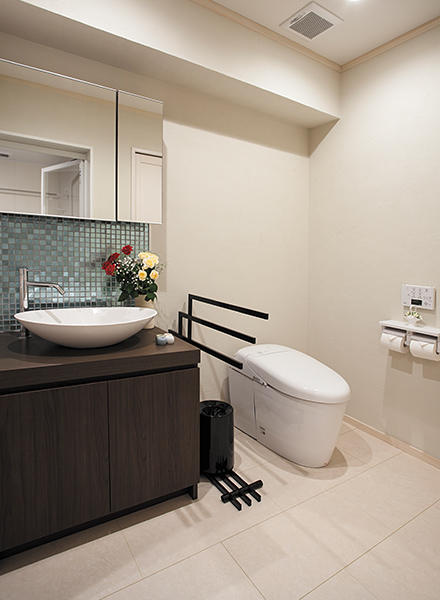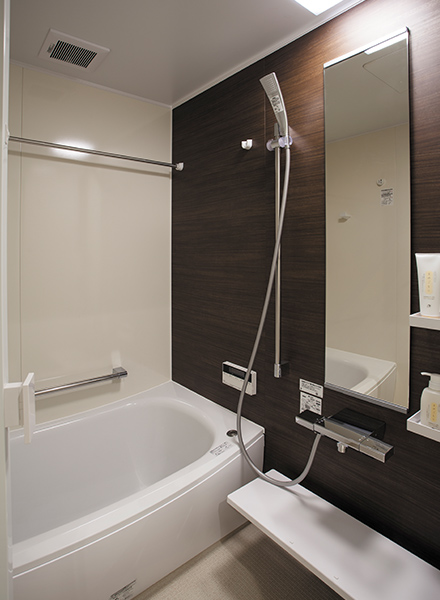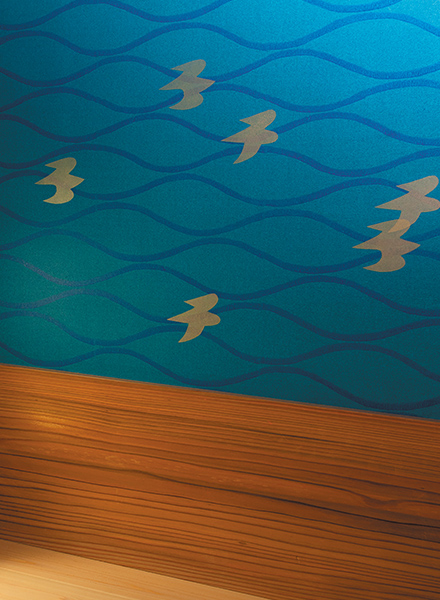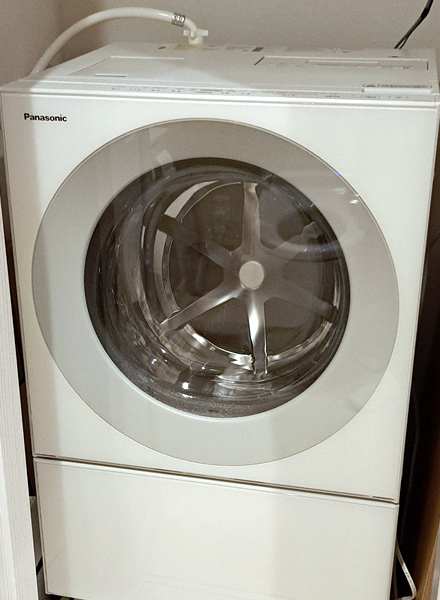 * Smoking in the building is strictly prohibited.
Please be careful as there is no smoking area.